Top 5 famous amusement parks in District 2
District 2 (been a part of Thu Duc city since 2013) is one of the interesting entertainment destinations of Saigonese. Here gathers famous amusement parks with many unique and new experiences. Let's explore 5 famous amusement parks in District 2 for you to have fun and relieve all stress right below with Housing Saigon.
You also like: Top 5 Ben Van Don neighborhoods you should to know for long-term settlement in District 4
1. SnowTown Saigon
Snow Town is a famous amusement park that uses modern technology to create artificial snow indoors. People can participate in games made of snow like they are in Europe. SnowTown is divided into 10 separate areas to serve the needs of entertainment, dining, rest, and event organization of tourists and guests during the day.
Coming to Snow Town, you can participate in exciting games such as: skiing, snowing, making snowmen, organizing team building games in the white snow space, making handmade items, relaxing with massage treatments, spa, health care, shows…
2. Japanese Oishi Town
Oishi Town is a famous amusement park loved by many young people because there are hundreds of attractive check-in coordinates. This town is built on the large Thao Dien area, which is a combination of Japanese-style architecture, space and artistic images. Coming here, it seems like a step can come to Japan far away, watching the crowded and bustling Oishi Town.
Oishi Town has many stalls and spaces for you to explore and check in, such as: ROLL restaurant – unique culinary space; Family Garden – Nature play area; Sprout Coffee – a beautiful little cafe with a green natural space;…
3. Saigon Outcast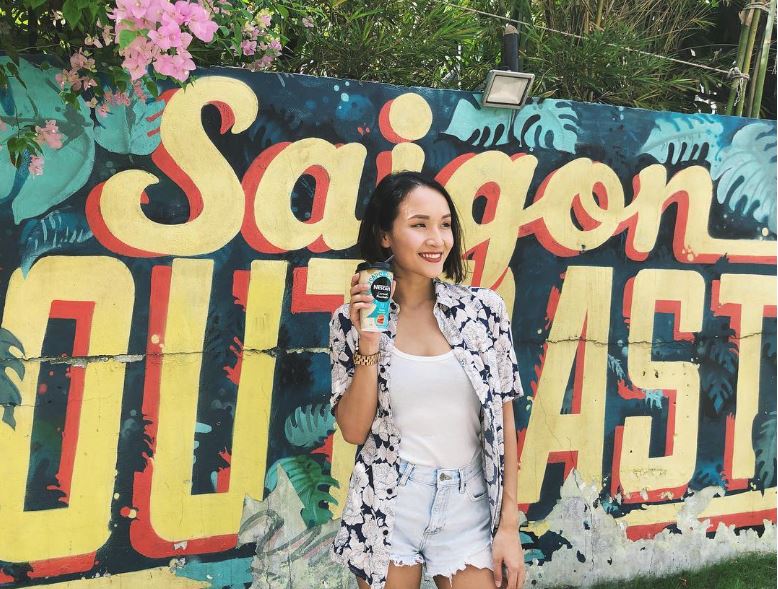 This is the most famous entertainment destination in Saigon, attracting the attention of many young people. This place is extremely liberal, with a bit of street and personality. Entering Saigon Outcast, you will feel a completely different rhythm of life compared to the magnificent Saigon outside. Everyone will be free to express their personality and have fun with indoor and outdoor activities.
Saigon Outcast is the convergence of street activities such as graffiti, skate, BMX, sketch painting, henna painting,… There is a culinary space with familiar and creative snacks. For those of you who like to take cool, liberal photos, this is definitely an ideal shooting point.
4. Jump Arena Saigon
Jump Arena Saigon is an amusement park in District 2 that is loved by many young people because of its dynamism and creativity. There are more than 20 movement games here, both to help you train your body and create an opportunity to relieve all stress and fatigue in life. Going to Jump Arena will be more fun if you follow a large group of friends.
Each game brings its own new thing, you can do somersault high jumps with trampoline for tremendous bounce. You can also take part in a climbing challenge to see how far you can stand. Or test your flexibility and balance with the rope swing. Currently, Jump Arena has quite a few facilities in Saigon and Hanoi, you can choose the locations to suit your travel time!
5. Family Garden
Family Garden is a family farm, with about 30,000sqm of area, planting a lot of trees and organizing relaxing and entertaining activities. This place is very suitable for visiting on weekends, when you want to find fresh air and relaxing moments.
Coming to Family Garden, you will have a day of experience as a farmer who cultivates seeds with his own garden, enjoys gifts from nature, and plays comfortably at the children's play area. You can also choose here to organize birthday parties, picnics, etc. And don't forget to choose beautiful clothes, "Family Garden" has a lot of "genuine" photo backgrounds.